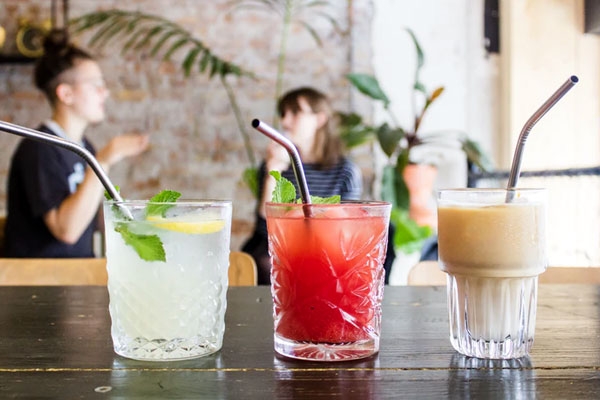 Quenching your thirst with refreshing drinks is the best 5-10 minutes of a sunny day. When most of us feel thirsty, we look for aerated drinks to feel better. It is rare that we think of having a healthy cooling drink instead of a cold drink. Isn't it?

While sometimes you might feel like sipping on aerated drinks, there is nothing wrong with having them. However, it is essential to keep it limited.  Say once or twice a week. However, it is not healthy if you make it a constant habit.

Having said, the drinks you make at home claim to be healthier because they comprise of home remedies that relieves you from the heat as well as cools your system internally.

Is your mouth watering after talking about cooling drinks?

Here are a few ideas on ways to make homemade healthy cooling drinks.
Follow the method to prepare these drinks!
No 1 – Lassi and Buttermilk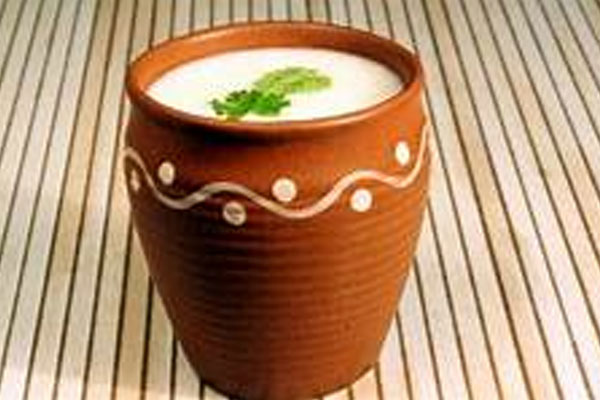 (Image source from: food.ndtv.com)
Lassi/buttermilk is made with curd and water. The only difference in both these drinks is that one is salty and the other is sweet. Excited to see the recipe of Lassi and Buttermilk? Here you go!
Buttermilk
The quantity of this recipe is for two.
Ingredients
2 tsp curd
2 glasses of water
Salt – as per your requirement
Pepper - 1tsp
Jeera Powder - 1 tsp
Crushed Mint and Coriander leaves - 3-4 each
1 tsp lemon juice
Method to prepare
Put curd in a glass
Take a blender and churn the curd (see to it that there are no lumps in the curd)
Add salt, pepper, jeera powder, crushed mint and coriander leaves and blend this mixture another time
Add lemon juice and stir this buttermilk
Lassi
Ingredients
2 tsp curd
2 glasses of water
Sugar
Method to prepare
Put curd in a glass
Take a blender and churn the curd (see to it that there are no lumps in the curd)
Add sugar and blend it another time
No 2 – Rose Sharbat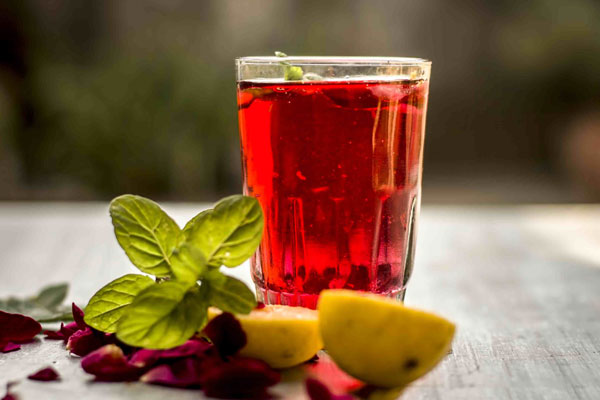 (Image source from: thespruceeats.com)
Rose sharbat is an energizing, sweet and a natural homemade drink. The aroma of this sharbat has it all to make you feel pleasant.
Ingredients
20-30 rose petals
Sugar – 1 kg
Rose water – 1 cup
Rose color – ½ tsp
Method to prepare
Wash the rose petals, put it in a blender and allow it to grind into a paste
Put ½ small cup sugar in a vessel, add water and allow it to soak for a while
Boil this mixture for a while
Add the rose petal paste and stir it with sugar for a while until it gets thick
Put off the flame, remove this rose mixture, allow it to slightly cool down and then add the rose color after sieving this mixture
Now the rose sharbat is ready. You can transfer all of this in a bottle
Whenever you want to have this sharbat, add a spoon or two of this mixture in a glass, add ½ spoon lime juice, add required water and stir this mixture till the syrup gets mixed well in water
No 3 – Mango Juice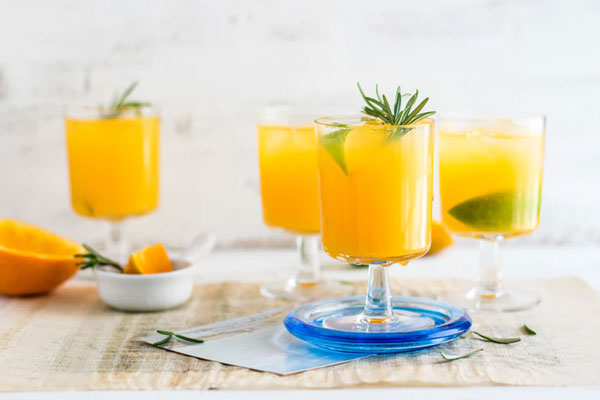 Mangoes are sweet and healthy. It is the best summer fruit enjoyed by almost everyone.
Ingredients
3-4 mangoes
Water or milk
Ice cubes - it is optional
Sugar - optional as mango is a sweet fruit
Method to prepare
The recipe is easy.
Peel the mangoes
Cut them into bigger pieces and put them in a blender
Add milk or water
Add 8-10 spoons sugar
Blend this mixture well
Sieve it
Taste the juice. Add some more sugar if needed
No 4 – Ragi Malt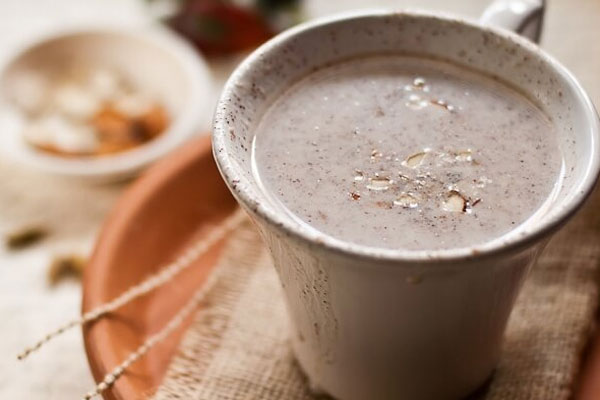 (Image source from: mylittlemoppet.com)
Ragi is rich in fiber and cooling for the system. Besides, it has the ability to strengthen your bones and give you stamina.
Ingredients
1 tsp Ragi powder
Warm water
2 tsp curd
Salt – as per your requirement
Lemon juice
Method to prepare
Take a pan, add less than ½ cup water, and keep stirring this mixture until all the lumps of the ragi melt well
Now blend the curd separately and add it to this Ragi. Give this a good stir
Add salt as per your requirement and the lemon juice to this ragi mix
Take a spoon and stir this well
Wait till this ragi malt cools down and then sip it
No 5 – Lemon Juice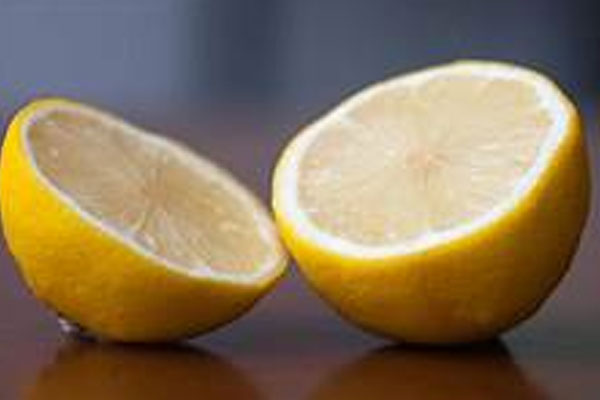 (Image source from: www.leaftv.com)
Lemon is cooling for the body. There are several ways of making this juice. You can either make it with mint or lemon juice, the choice is yours.
Ingredients
Lemon juice – ½ Cup
Sugar – 2 tbsp
Water – ½ cup
Ginger - 1 piece
Salt – 1 pinch
Lemon wedges – 1
Method to prepare
In a glass, take lemon juice, sugar and salt
Crush some ginger and add it to this juice
If you wish to, you can add ice cubes or let it remain as it is and give it a good stir
By Neha Makhija